REDEFINING SERVICE IN REAL ESTATE
In today's real estate market it is imperative to be an informed buyer or seller. My goal is to keep you informed regarding trends in the marketplace using the latest statistics for your local area, enabling you to make the best decisions for possibly the most important purchase or sale in your lifetime.
My objective as a local area expert with detailed knowledge of our communities is to work diligently to assist you in meeting your real estate goals. If you are considering buying or selling a home, or would just like to obtain information about real estate in the area, please call me.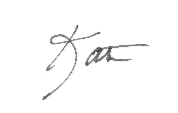 Through the interview process it quickly became evident that you were the right choice for us. You projected professionalism, confidence, and a genuineness that was absent with the other teams. And, you carried these qualities through the listing & sales process. Your assistance and input with the house renovation proved invaluable, and the staging you did was so impressive! It was a BIG component to the property selling and quickly. Thank you! We couldn't be more pleased with your efforts, how we were represented, the process, and, of course, the result. Bravo…you are obviously at the top of your game!!
Steven & Lori Hogberg, Irvine